Best Educational Apps For Android 2016 Free Download
Best Educational Apps For Android 2016 Free Download
"Education" is the main pole of any nation. India is trying to improving the education standard in India to digitize education system. Recently our HRD minister announced that all book will be available online at free of cost, a common man "Imran khan" developed more than 50 apps to help students. So India is continually trying to digitize education system.
Now we are living in a world where Mobile Devices plays very important role in our life. Students to teacher all use a mobile devices for entertainment and communication, But they don't know these devises also can be used for learning, yes you read it correctly you can use your mobile phone for learning new thing. Because there are thousands of educational apps available on play store that you can use according to your interest.
So Here Are Top 10 Educational Apps of 2016
1. Dictionary.com's: –
app is exactly what its name implies. You can check meaning of all the words in existence.  ➡ Download
2. Wikipedia: –
We all know about the Wikipedia. It's an mobile app version of Wikipedia ➡ Download
3. Coursera: –
you can learn 20 different subjects using this app. More than 200 courses is also available at free of cost. ➡ Download
4. Khan Academy: –
On Khan App more than 4000 educational videos provided by khan academy at free of cost. ➡ Download
5. StudyBlue: –
on this app students can share our books and notes to each other. ➡ Download
6. TapQuiz Maps World Edition: –
this interesting quiz app will help you memories country name in India ➡ Download
7.  LetsIntern: –
It will help students to get internship more than 3 lakh internship opportunity available for the students. ➡ Download

8.  Vedic Maths: –
This app will surely help students who want to learn fast calculation tricks. ➡ Download
9. Study Storm: –
This education app has over 5,000 video lectures in 21 different subjects including ACT, SAT, and AP tests. ➡ Download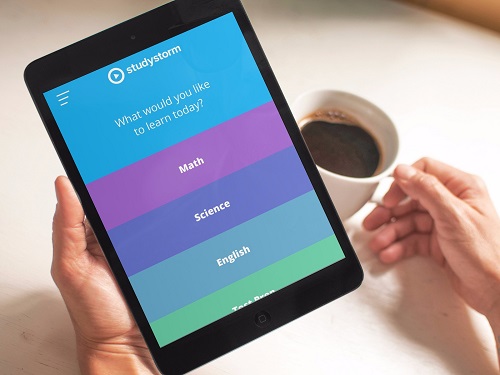 10. Apps by Imran khan: –
Imran khan- (The man who was appraised by Pm Modi in Wembly speech) is a teacher in a small town of Rajasthan. He developed more than 50 educational apps for the students. ➡ Click Here for more
[subscribe2]
Praveen is a Dynamic Writer on educational topics with an experience of more than 5 years. His Blogging for education news, science & technology niche is Remarkable. He is a G.K expert, Book reader & a sports fanatic by nature.
Latest posts by Praveen Jain (see all)